Our Vision
In partnership with the horse, create a heart-centered connection to maximize your emotional agility, raise your consciousness, transform and heal.
Horse Sense Equine Guidance was founded in 2017 by Micky. It began as a dream born of the amazing connection between horses and humans, and a desire to share that journey with others. Micky and Erin sought a certification program that would support their goals for Horse Sense in a way that aligned with social work values. in late 2017, they connected with FEEL and knew at once that this was the accreditation they had been hoping for.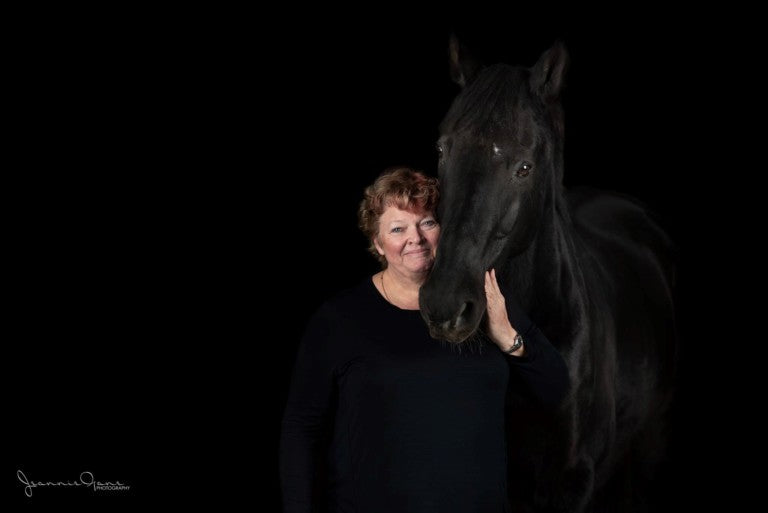 Micky Colton, FEEL Facilitator
Retired Royal Canadian Air Force Major Micky Colton began her entrepreneurial journey after an impressive 38 years as a career officer and C-130 Hercules pilot. Micky's lifelong love for horses led her to start her own equine learning facility in 2017, located in beautiful Prince Edward County, Ontario. In 2019 Micky became certified as a Facilitated Equine Experiential Learning (FEEL) professional. She has completed her Veterinary Assistant certification.
Micky has built a strong brand for her business and attributes her success to her five horse partners (Riley, Henry, Tig, Apollo and Tango) and her family, who have all helped to shape a unique equine experience that so many visitors have shared since opening. Happily married to Chris for 31 years, Chris and Micky are proud parents of their daughter Erin, who volunteers at the equine facility from time-to-time. A descendent of the Haudenosaunee, Micky is proud of her Indigenous, Scottish and Irish heritage and recognizes the land that her business is situated on is a part of her rich ancestral history.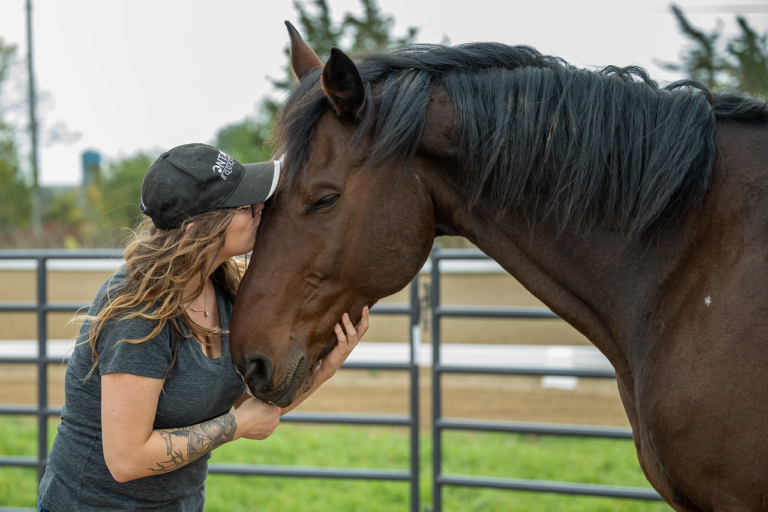 Erin "Ayra" Colton-Edwards, RSW
Ayra is a registered social worker with the Ontario College of Social Workers and Social Service Workers. They have received their Masters of Social Work, Indigenous Field of Study from Wilfrid Laurier University & First Nations Technical Institute. They are a proud two-spirit person of mixed Haudenosaunee and Scottish heritage, working as a child & family therapist outside of HSEG.
Ayra first sat on the back of a horse before they were able to walk. They grew up playing in the field with the horses while their mother rode, and have always been most comfortable with horses on the ground. They have competed in dressage, hunters and equitation, and dabbled in low level trail, western pleasure, cross country and even polo. They are the past-president of the Lakehead Equestrian Team and QSLB Cadora, the local Cadora (CAnadian Dressage Owners and Riders Association) chapter.
Their equine passions include the sport of dressage (both riding and instructing), facilitated equine experiential learning, and the retraining and re-homing of off track standardbred horses. Their non-equine passions include pc gaming, music, and dungeons & dragons.